Indaux Kitchen Accessories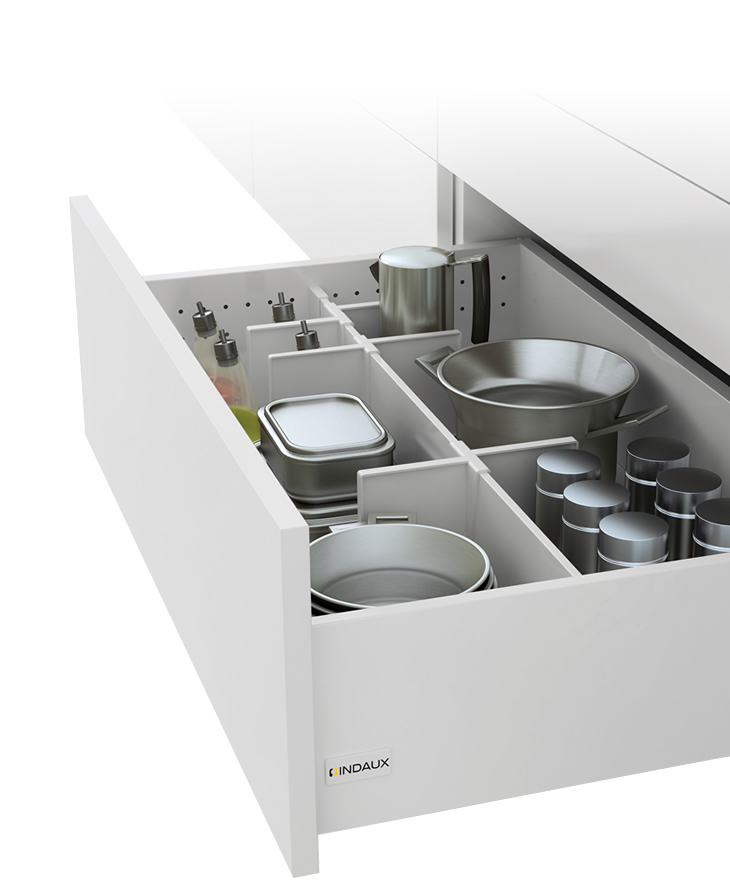 The strongest style
ARIANE is the new INDAUX double wall drawer. A new minimalist and polished esthetical drawer's concept composition system that will offer multiple choices at your home organisation.
Smoothness in the movement
Perfect running quality synchronised high precision full extension runners, specially developed for ARIANE. These runners will bring high smoothness in the movement, reinforced incorporating the INDAmatic for a progressive and silent closure.
The INDAmatic soft close system is now more progressive than ever, thanks to the constant investigation, with minimal opening force.
Versatility in three heights
The ARIANE pan drawer is made with a single 172mm. height piece, what guarantees a polished line esthetical and makes drawer assembly much easier as non-additional pieces are required for drawer assembly.
It is an ideal pan drawer as for storage use.