Elletipi Kitchen Accessories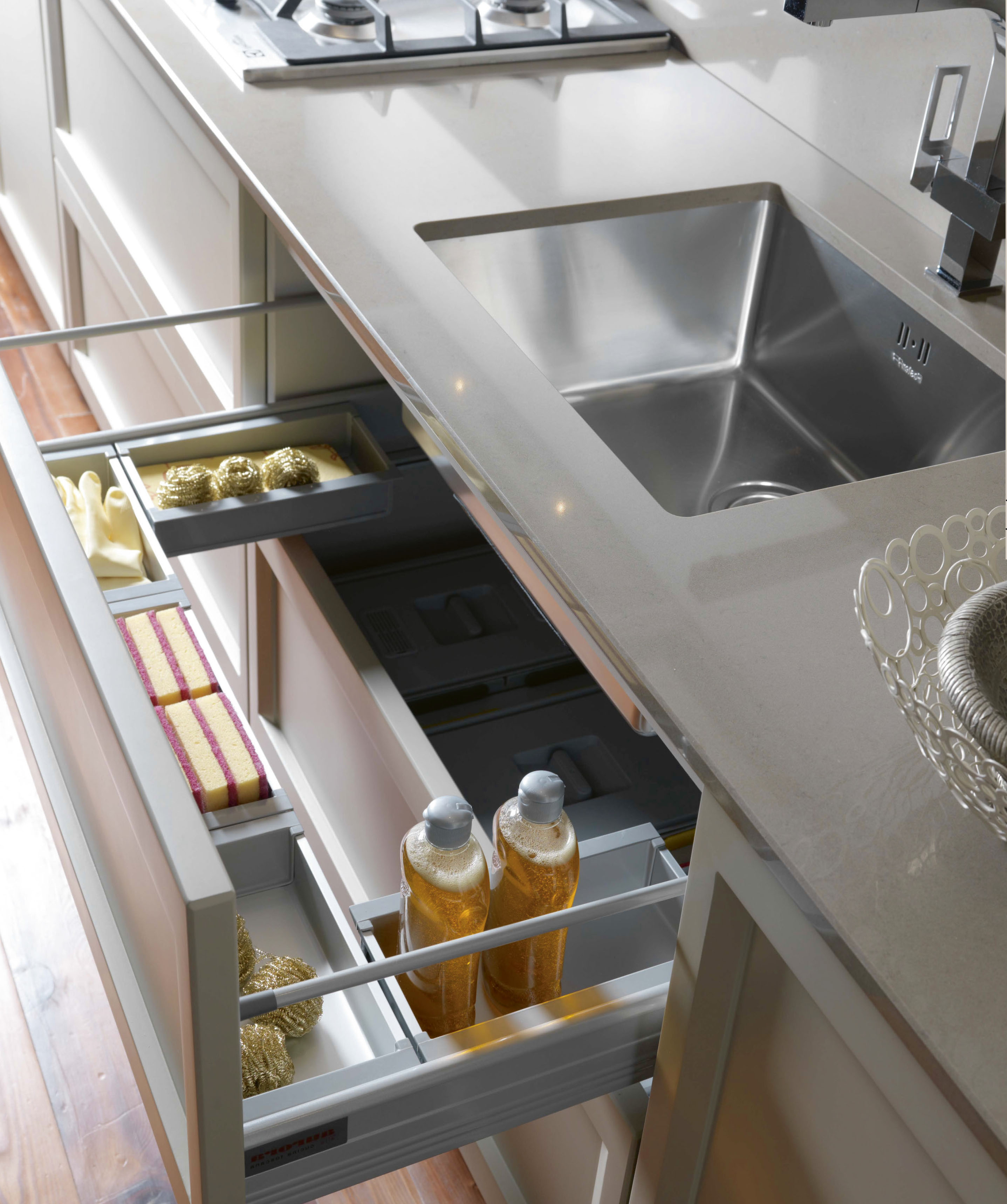 Features:
1. Featuring a PATENTED structure
in Alu Plast.
2. The structure integrates fully in
the appropriate space (16mm) of
the drawer.
3. Comes complete with plastic
aluminium trays can be positioned
as needed.
4. Available for all popular brands
of drawers. Comes as standard for
all types of drawer slides ..
5. Easy to clean.
6. It has a minimalist design and
elegant and can be customized finishes
(aluminium or steel painted
or stainless steel, colored plastics).
7. Available in all sizes (not just 60,
90 and 120, but also 50, 80, 100, …).
8. Can be supplied separate (assembles
in minutes) resulting in
significant savings in logistics.
9. Can be quickly redrawn (to
bring in special sizes to basics
"oversized") cut.