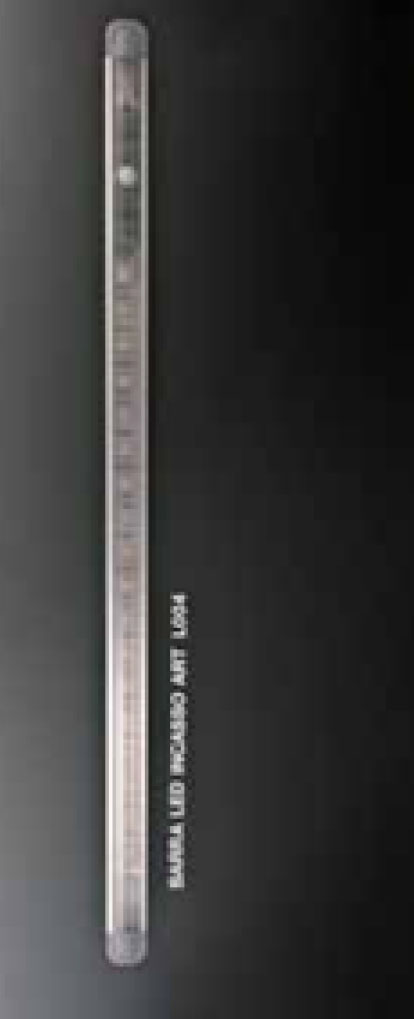 Lighting: Push button / touch / presense sensor / light sensor
Light source: 14,4W/m LED strip 5050
Current: 350 mA;
Power supply: Power supply needed;
Temperature control: Integrated
Accessories: Low tension 12V power supply (see Accessories section)
Particularity: Application with 3M adhesive film
Available finishes: F0 – Aluminum anodized / F1 – OX brilliant (on request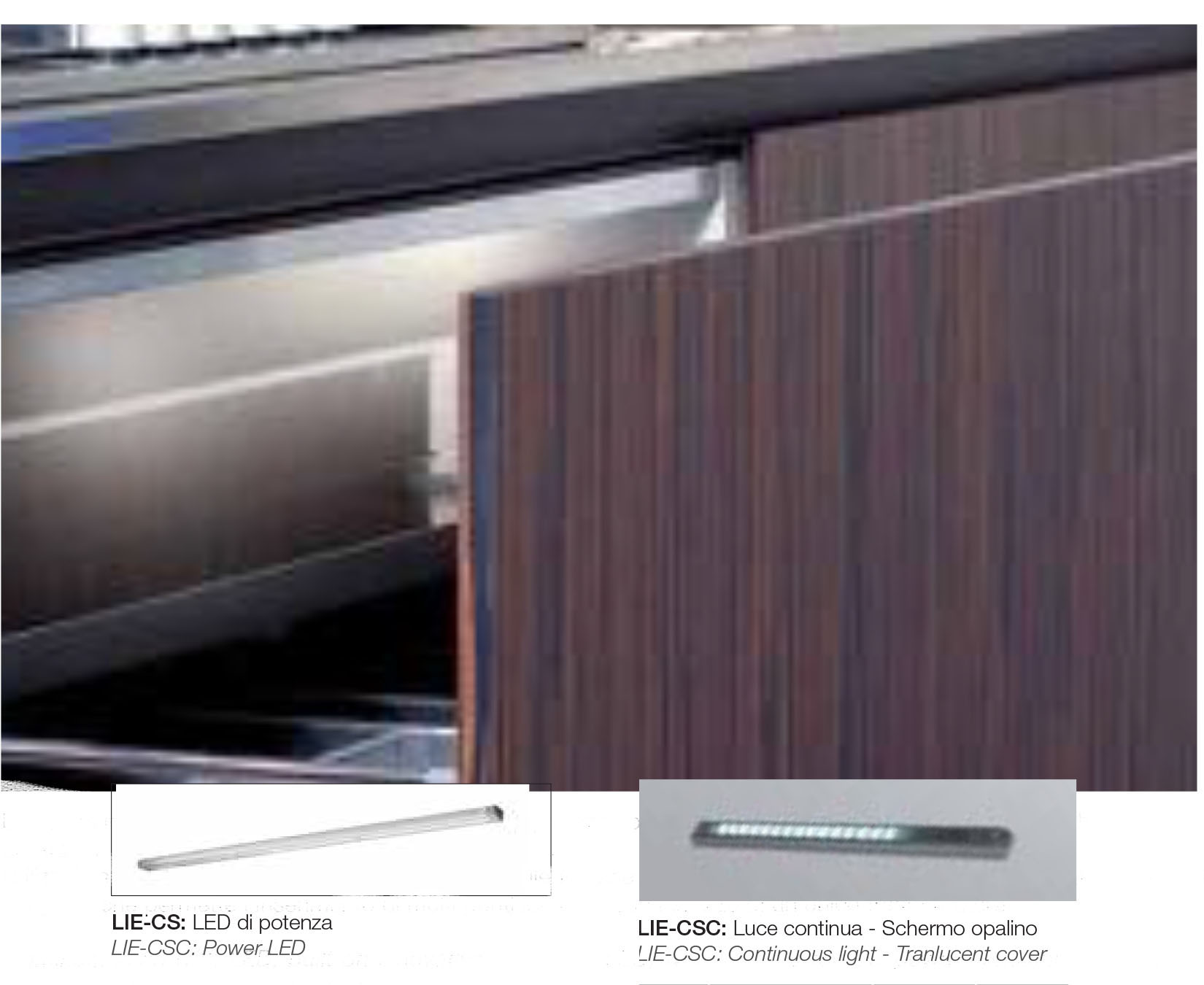 Aluminum lamp with LED, built on innovative POWER – LED, which allows for low power consumption, long life (50.000 hours) and light level for
closed spaces such as wall units or wardrobes.
Can also be used under wash basins. Available in various widths, it can be applied as a cascade of a number of LEDs controlled by an integrated
eletronic circuit that makes it possible to install many points of light using a single trasformer.